"Exceptional River Tours"
Since 1986 Middle Fork River Tours has been providing quality river vacations on the Middle Fork of the Salmon River. Clint and Molly Frank of Sandpoint, Idaho own and operate the company and take great pride in offering exceptional whitewater rafting and fishing trips for families, friends, and corporations. "We have remained a small family owned company so we can take an active role and be personally involved with all aspects of our guests river experience." Clint leads most every trip and has a genuine enthusiasm for life and the river. Molly's love of the outdoors and zest for good food has led her to create a river menu that is as diverse and exciting as the river we run.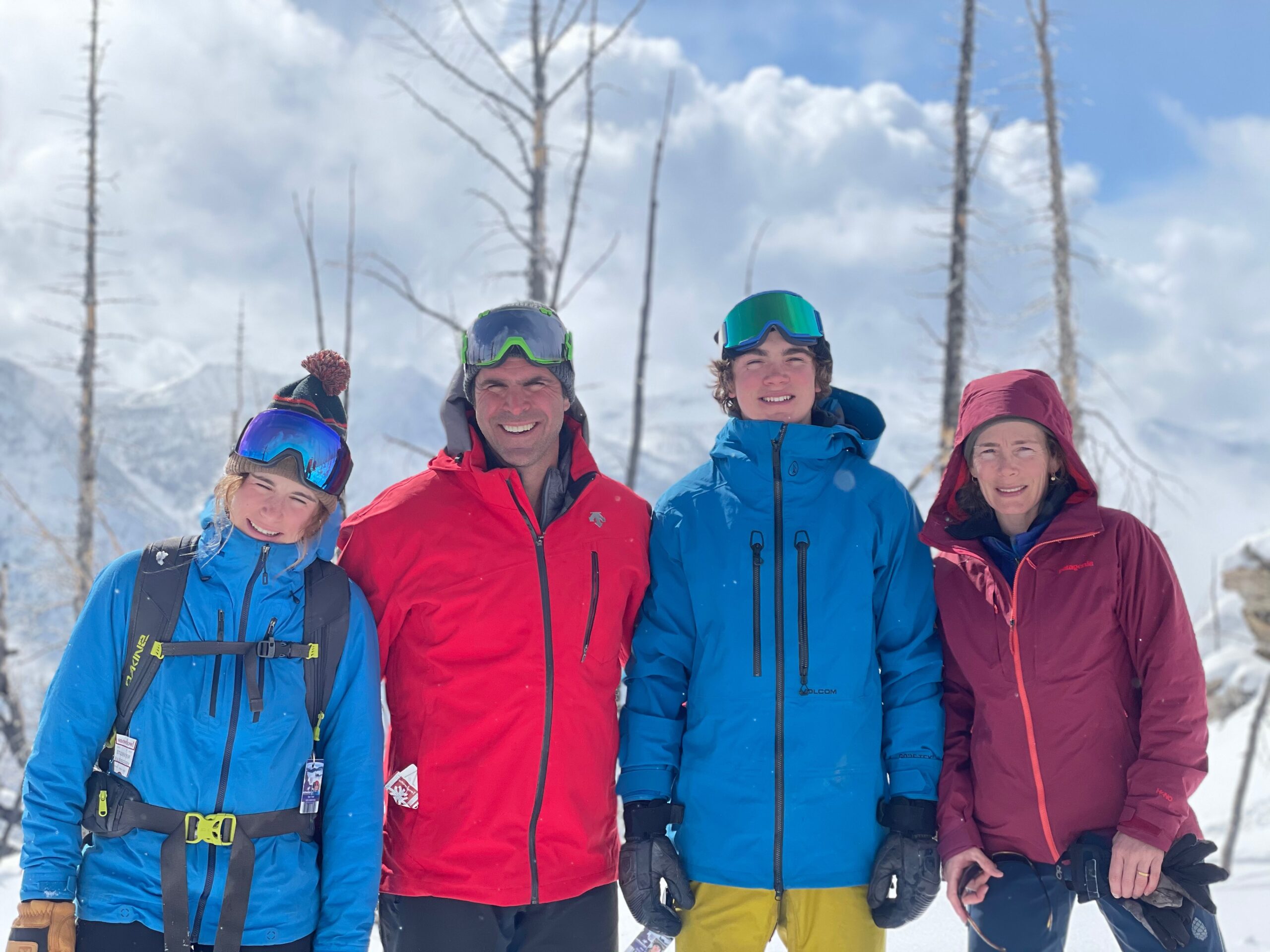 Molly and Clint met 22 years ago on the Lochsa River in Idaho while both attending the University of Montana. Clint, knowing he wanted a career in the outdoors, received a Forestry degree in Recreation Resource Management. Molly, with a love for creativity and children, earned a degree in Elementary Education.
Today, in the off season, they live in Molly's hometown of Sandpoint, Idaho, where Clint works for the City of Sandpoint as a firefighter and Schweitzer Mountain as a ski patroller. Molly manages the business and keeps up with Piper and Max's endless activities. "We have always shared a love for the outdoors and can usually be found enjoying them with our children in town."

With Molly's amazing meal planning and exceptional organization and Clint's twenty year's plus of guiding Idaho's whitewater you are guaranteed to have an amazing experience with us on the Middle Fork. "We are thrilled to have the opportunity to share the beauty of the Middle Fork with your family, friends, and colleagues. Please join us for the adventure of your lifetime."
we can't wait to see you on the river!
Middle Fork River Tours is committed to providing exceptional rafting and fishing trips on the Middle Fork of the Salmon. Our trips are all inclusive and we offer you a service complete with everything needed to enjoy the river. Expert guides, top-notch equipment, delicious food, detailed camps, and an adventure that will instill lifelong memories is our promise. Thank you for visiting our website and please join us for a first-class whitewater rafting experience on the legendary Middle Fork of the Salmon.
We are excited to announce that we have a variety of openings for 2023, and 2024. Check out our available seats and book your trip! As always, we can't wait to see you on the river